Casimiro Mena, Crystal City, Texas
My uncle Casimiro Mena of Crystal City, Texas displays his vintage tattoos.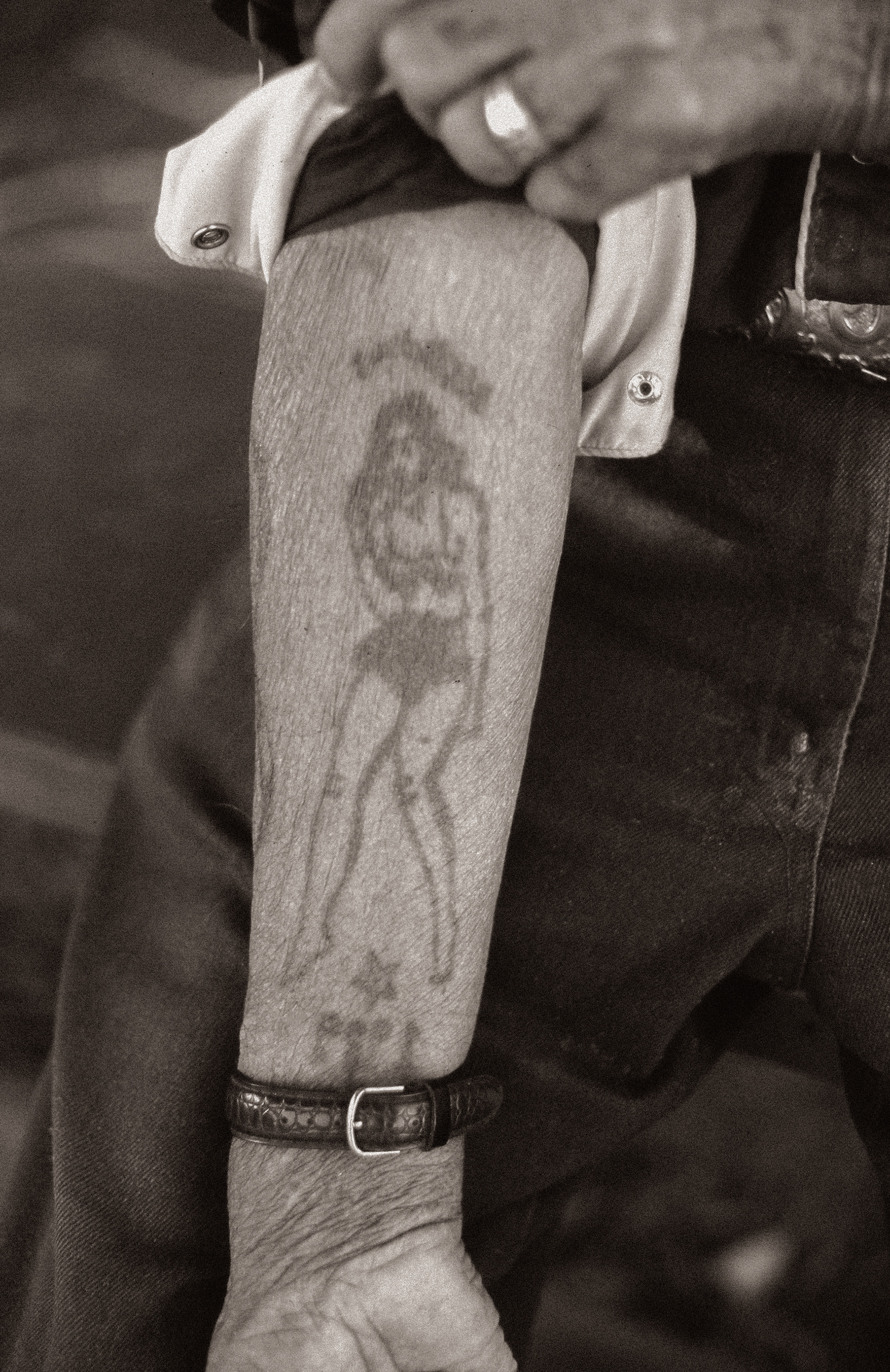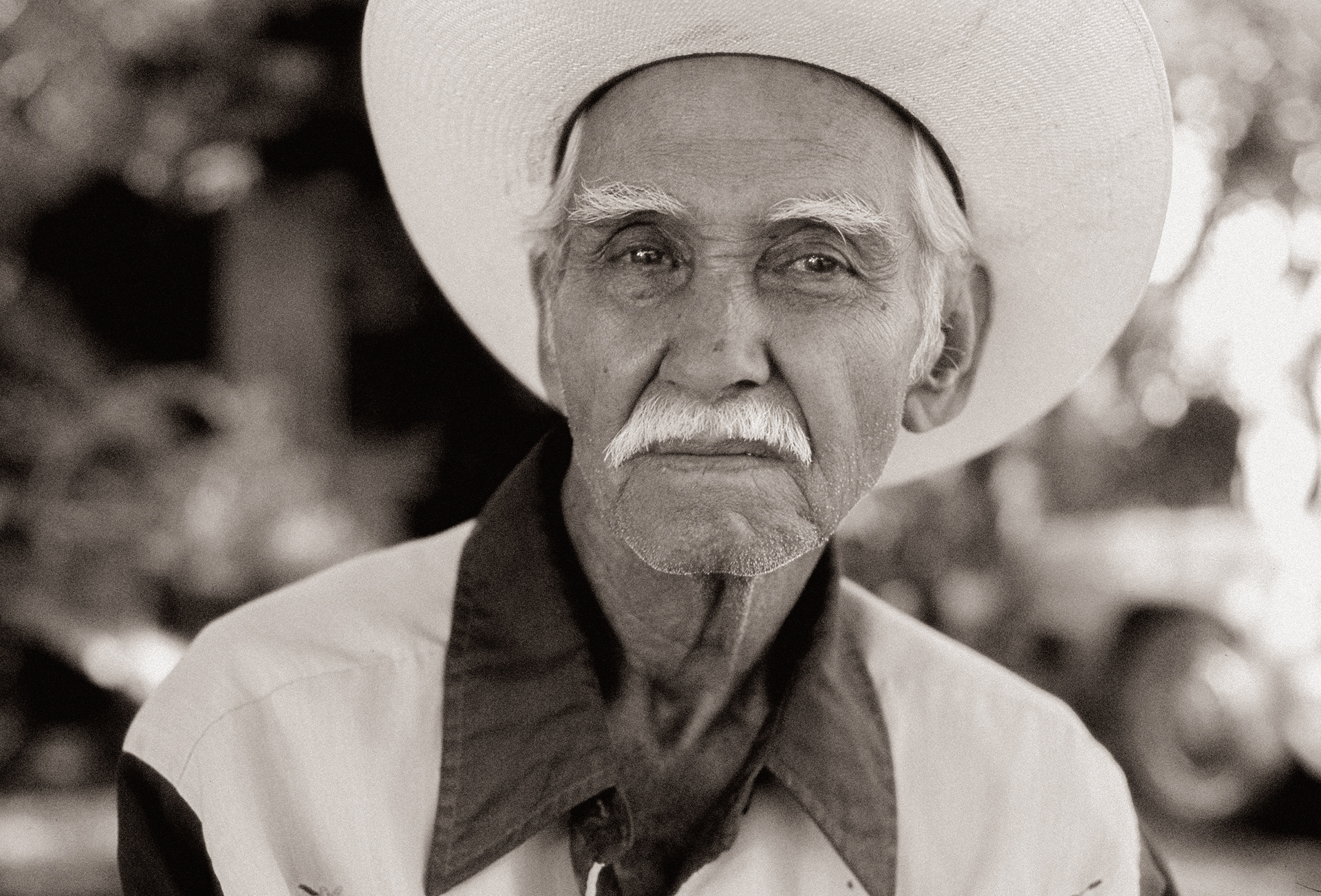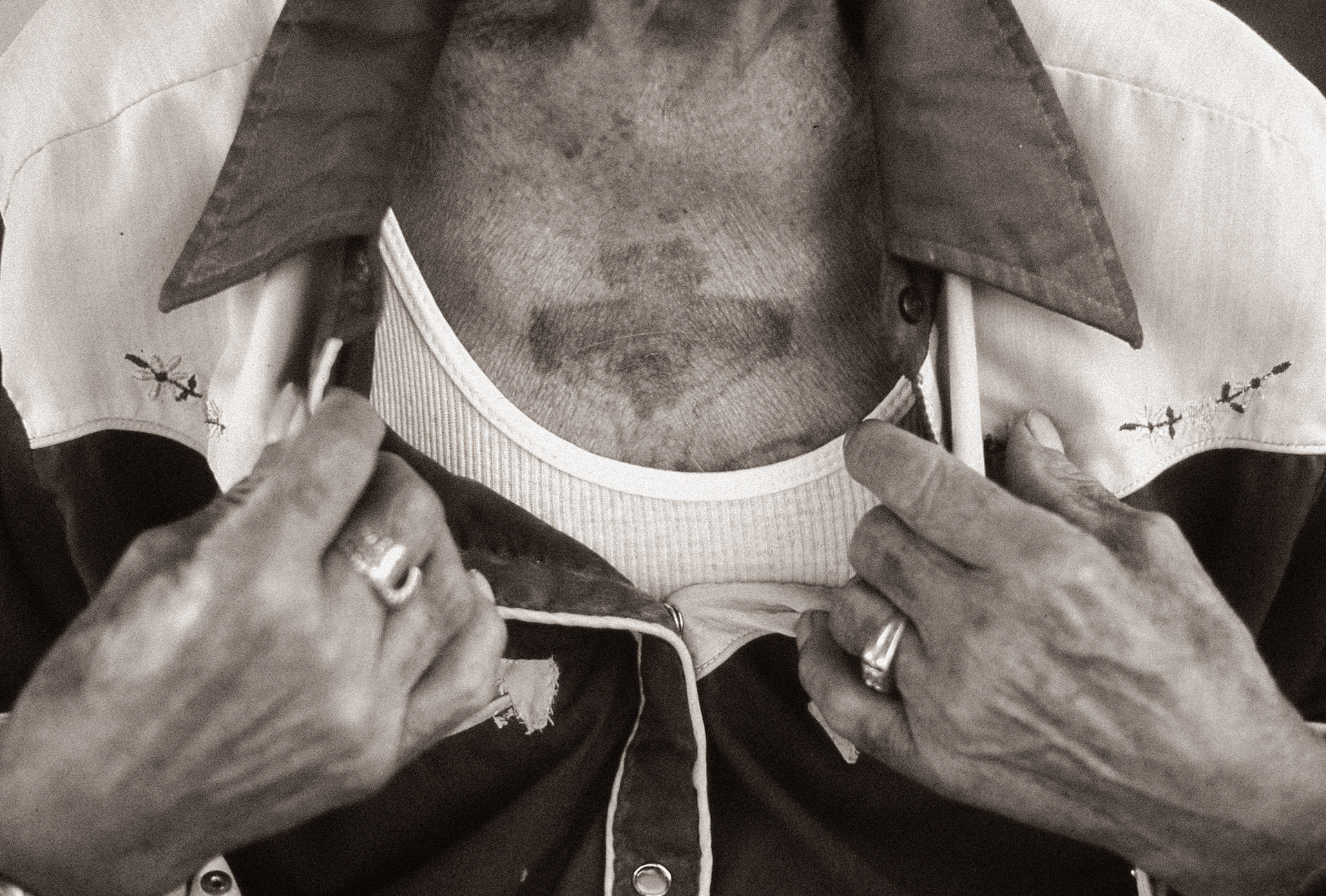 I took these photos of my uncle Casimiro Mena in 2002.  I heard gossip during my stay that Casimiro used to run marijuana from Mexico into the US back in the day. He passed away a year after taking these photos in Crystal City, Texas. He was well into his 80s. I have enjoyed taking documentary photographs since the sixties. Even though these photographs were taken in color, I converted them to black and white. Like many photographers, I love the look.